WIFI is dedicated to promoting and celebrating film production, stories from the Midwest, and education at Washburn University, in the Topeka community, and in the state of Kansas. The WIFI film festival is linked to Washburn's WUmester
Submissions for the 2024 WIFI film festival will be open on June 1, 2023; Earlybird submissions will be February 1, 2024; Regular submissions will be March 1, 2024; late submissions will be April 1, 2024.
2023 WIFI Schedule
| | | |
| --- | --- | --- |
| Date and Time | Event | Location |
| Friday, April 21 | | |
| 6:30 p.m. | Filmmaker Talk: Featuring Leonora Anzaldua from Hollywood, hosted by Matthew Nyquist  | Rita Blitt / Facebook Live |
| Saturday, April 22 | | |
| 10 a.m. - 5:30 p.m. | Films – 2023 WIFI Program (Film Schedule PDF) | T&SC Public Library |
| 10 a.m. - 10:50 a.m. | Workshop: Health & Healing in Film featuring Dennis Etzel Jr. - hosted by Francesca Kelley-Miller | T&SC Public Library / Facebook Live |
| 11 a.m. - 12:30 p.m. | Workshop: Editing in Film featuring Allan Holzman - hosted by Matt Nyquist | T&SC Public Library / Facebook Live |
| 1 - 3 p.m. | Award-winning films | ArtsConnect |
| 1 - 2:30 p.m. | Workshop: Entrepreneurship in Filmmaking featuring Rick LeJeurne - hosted by Leah Jamison | T&SC Public Library / Facebook Live |
| 2:45 - 3:30 p.m. | Q&A with leading producers for "The Pulpit" film hosted by Maria Stover | T&SC Public Library / Facebook Live |
| 3:30 - 5 p.m. | Women's Panel (Sue Vicory moderating): Health and Healing through Filmmaking - hosted by Darria Dennison | T&SC Public Library / Facebook Live |
| 5:30 - 7:30 p.m. | Filmmaker Talk: Featuring Micah Brown, local filmmaker and showrunner for WWE Evil on Peacock TV, hosted by Matt Nyquist and Kristen Grimmer  | Evergy Plaza / Facebook Live |
| 7:45 - 8:15 p.m. | Ethan Jackson, host of V100 and Production Producer for Cumulus Media | Evergy Plaza |
| 8:15 - 10 p.m. | Evergy Plaza Movie: The Goonies - hosted by Ethan Jackson | Evergy Plaza |
| 9:30 - midnight | After Party | The Celtic Fox |
| Sunday, April 23 | | |
| 2 p.m. | Awards Ceremony | Pre-Recorded |
Date for Submissions
Open submissions immediately

Earlybird deadline is February 1

Regular deadline is March 1

Late deadline is April 1
Notification Date - when we let the filmmakers know which films got selected: April 14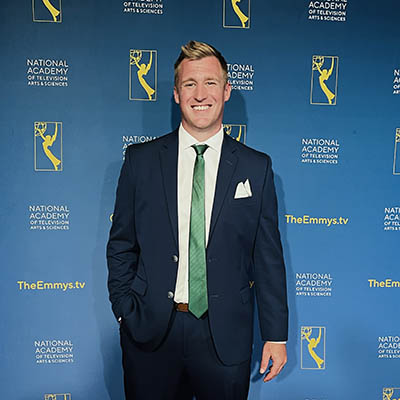 Filmmaker's Talk
As the principal director and owner of the production company Second Wind Creative, Micah has been awarded multiple Emmy's for his work and has earned the trust of some of the top television networks in the world, including ESPN, Showtime, Peacock, NFL Network, Netflix, Fox Sports, NBC Sports, CBS Sports, Big 10 Network, Golf Channel, Uninterrupted, and Bleacher Report.
In 2017 he made his long form documentary debut with Showtime's Prison Fighters; 5 Rounds to Freedom, about a prison in Thailand that allows inmates to fight for their freedom. The documentary earned him a nomination for documentary of the year at the 2018 Cynopsis awards and was praised by critics as a "borderline masterpiece" for it's complicated morale premise.  
Brown's feature length documentary Chuck & Tito is part of ESPN's illustrious "30 for 30" docuseries and chronicles the hot and cold relationship between MMA fighters Chuck Liddell and Tito Ortiz - from the very start of the UFC , through it's rise in popularity, to the present day.  
He recently served as the Director and Showrunner for John Cena's eight part series, WWE Evil on Peacock. Each hour episode explored the real life motivations behind WWE's greatest heels turning to the dark side and why society loves bad guys.  
In addition to being an accomplished director, he is also a regular producer/cinematographer and editor on Emmy award winning programs like: All Access (Showtime), E:60 (ESPN), SC Featured (ESPN), College GameDay (ESPN), NFL Countdown (ESPN), NFL 360 (NFL Network) and Last Chance U (Netflix).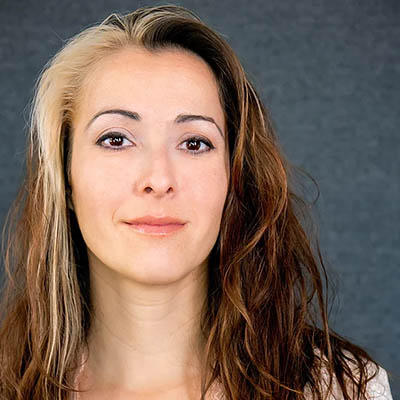 Hollywood Filmmaker
Leonora Anzaldua is a Chicana filmmaker whose passion lies in amplifying underrepresented voices. Originally from San Diego, Leonora developed her visual vocabulary as an undergraduate at Yale University and later earned her MFA at USC's School of Cinematic Arts.
A writer, director, and cinematographer, Leonora works in narrative, documentary, and branded content. She is the recipient of the Sun Cinematography Award and the 2020 ASC Vision Scholarship; she is mentored by Michael Goi, ASC, and worked in his camera department on American Horror Story: Asylum.
Leonora's short films have screened at festivals, earned numerous awards, and received a Student Emmy nomination, a Student Academy Award nomination, and an Imagen Award nomination. In addition to working as a cinematographer and director, Leonora is developing a magical-realist kids adventure movie and several episodic projects.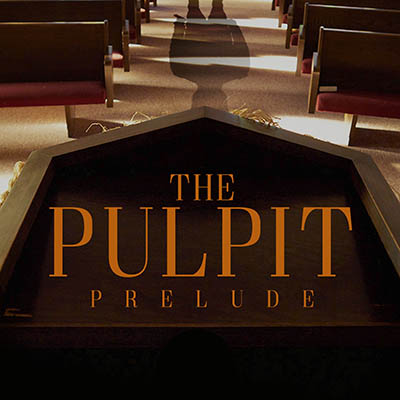 Filmmaker Q&A with The Pulpit Film Crew
"The Pulpit" is a crime thriller about a progressive, midwestern pastor who fights to reclaim her pulpit when her church is threatened by extremists, while a skeptical FBI agent reaces to uncover a terrorist before an attack. Inspired by a true story. The film was produced by Chris Commons, Mary Kay Cook, Tosin Morohunfola, Christian Watkins, and Kevin Willmott.
For information on our FREE educational workshops, please go to the Education page.